4 Gold Coast Hinterland Hidden Wonders Too Discover In Your Hire Car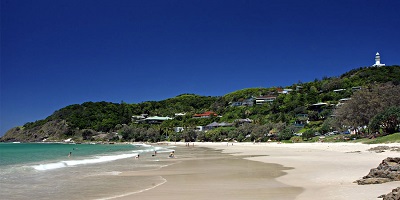 4 Gold Coast Hinterland Hidden Wonders Too Discover In Your Hire Car
It's easy to forget just how much of Australia is made up of natural beauty that cannot be found anywhere else. And when you're exploring areas like the Gold Coast Hinterland you would be surprised that the sights, sounds and attractions we associate with glamorous international locations are available closer than you could have ever imagined!
The next time you feel like visiting the Gold Coast, why not pick up a rental car and explore our backyard instead? Here are some of hidden wonders that are just waiting to be discovered on the Gold Coast Hinterland…
The Gold Coast Hinterland is home to the winelands region of Australia, with the areas between Mount Tamborine and the Canungra Valley featuring dozens of wineries and vineyards – many operating out of beautiful historical farmlands and buildings dating back to the late 1800's.
The Gold Coast Hinterland wine country is a short 30 minute rental car drive from the Gold Coast. For a French vineyard experience we recommend you visit the Sarabah Estate, which produces merlot created from grapes brought over from France. You can even experience a wine tasting at the Estate's on-site bistro. And with plenty of charming Bed and Breakfasts a stone's throw away, you could easily spend a romantic weekend here…
Enjoy Southern American Cuisine
Australians love BBQ's, so we recommend trying an American one at least once in your life at the Hickory Barbeque Joint. Order a full rack of slow cooked USA style, pork ribs to share with mates while enjoying the scenery of the Mount Tamborine region. With a wide range of artisanal brews, wines and cocktails to supplement your meal, you'll never want to leave.
Hickory is just under an hour's drive away from the Gold Coast Airport (where you can pick up your rental car) and situated near the Scenic Rim. There are three major dams where you can go fishing for perch, cod and bass or hire a canoe, jetski or fishing boat. With camping grounds and cottages to rent nearby you're also welcome to turn your visit into an overnight stay.
Go on an African 'Safari'
Africa may be thousands of kilometres away, but did you know you're just a car ride from experiencing a safari-type experience within Australia's borders? The lush subtropical climates of the Lamington National Park will transport you straight into the heart of subtropical coastal Africa.
For a 'glamping' experience, the award-winning Nightfall Luxury Camp offers you the chance to stay in safari style tents, experience nightly guided tours of conservation lands and wildlife as well as campfire cuisine – without compromising on modern amenities like power showers and flushing toilets.
Nightfall is roughly two hours away from the central Gold Coast region – and locals advise guests driving in to watch out for the wallabies which frequently wander into the roads!
Indulge in an English Tea
If you're looking to experience something formal and refined, you can't get much more elegant than a traditional English High Tea, complete with a range of leaves and an assortment of baked scones, treats and more.
Visit the Scenic Rim's Tea and Niceties to enjoy a Princess or Elegant High Tea and then explore the local art scene (including the Beaudesert and Boonah Regional Art Galleries.) You can make a day of it by arriving early and visiting the area's local Cultural Centres, which hold free Morning Melodies live music sessions from local musicians.
Less than an hour outside the Gold Coast, you could even enjoy a girly day trip with friends here and not run out of things to see or do.
We hope we've opened your mind to the variety of experiences that you can take advantage of on the Gold Coast Hinterland. With a full tank of fuel and a rental car, you can travel the world without ever stepping foot outside of Australia. Just visit https://lewisautohire.com.au/ and select the car that meets your needs in terms of seating and features to get started. Then arrive at the Gold Coast Airport, pick up your keys and get going!