How Car Hire Can Make Your Gold Coast Christmas Holiday an Unforgettable One
By

lewis

On

18 Jul | '2017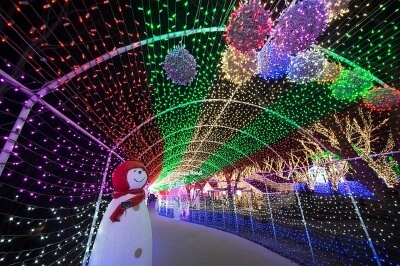 How Car Hire Can Make Your Gold Coast Christmas Holiday an Unforgettable One
Christmas might still seem far off, but we recently saw this article that reminded us that a Gold Coast Christmas holiday can be very expensive, with costs – in particular accommodation – rising by 121%. This price hike is as a result of the popularity of the Gold Coast as a favourite Australian Christmas holiday destination, and can make for a stressed and constrained holiday if you do not plan ahead, which is exactly why we'll be talking about it today.
We Don't Bump Up Car Rental Rates Over Christmas!
During the Christmas season, we do not raise our fees, which means if you decide to rent your car from us during the holiday season, you can rest assured that your transport fees will definitely remain the same, that's reasonable.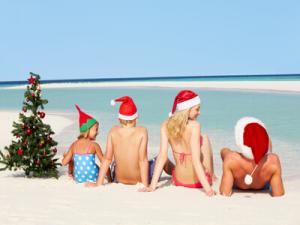 We have a wide range of cars available, especially family cars, mini buses and caravans, amongst others, but unfortunately, we only have a limited number of vehicles available, which, as you've probably guessed, are quickly booked out when the festive season comes around.
Luckily there's no need to fret, as it's still early in the year, and if you're planning to come spend your holiday on the sunny Gold Coast, this should serve as an ample reminder to book your transportation well ahead of time.
Best of all, if you hire your car from us, we will meet and greet you at Coolangatta Airport, or if you're only in the mood to drive around for a one part of your holiday, we'll deliver your car to where you're staying on the Gold Coast. Consider it our festive season gift to you.
Great Activities to Do In and Around Surfers at Christmas
A great activity for families is to see the breath-taking Christmas lights on display during the festive season. Gold Coast residents are incredibly proud of the lights on display, and vote on the top 10 best locations in the area that bathe visitors in the neon brightness of Christmas cheer.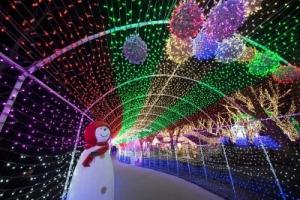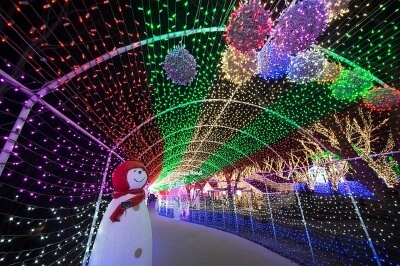 The festivities have become so popular, that the area sees multitudes of visitors descending on the region every year. One of the more iconic streets to visit is undoubtedly Forest Oak Drive in Upper Coomera which, at the peak of the Christmas lights celebration, sees thousands of people visit it almost every night, and often end up staying for hours as they take in the amazing, light-filled sky.
Seeing as the houses are spread across the Gold Coast, this is one activity that's perfect for driving around with the family, taking in the sights of celebration. Just keep in mind that with the large amount of people visiting the houses on display, it's often a good idea to park in an adjacent street, and walk towards the festivities.
There are various other Christmas activities you can take part in while you're visiting the area. Among the favourite for visitors is giving voice to their Christmas cheer during the Carols on the Beach event, held at Surfer's Paradise, one of the most beautiful beaches on the coast. You can also enjoy a white Christmas display at Movie World, buy your gifts at the Christmas Carnival that takes place at Sanctuary Cove, or just drive from one beautiful beach to the next.
Don't Rely on Public Transport to Get Around the Gold Coast on Public Holidays!
It's also a good idea to check for other seasonal events as the festive season approaches. The Gold Coast comes alive at the end of the year, and there's sure to be an activity you and your family can enjoy together. Just be sure to book your car hire ahead of time!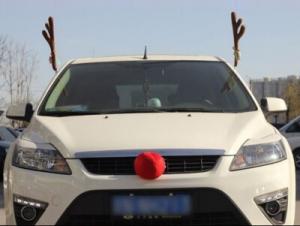 If you need any more information about the various holiday activities you can take part in please don't hesitate to contact us. As local long term residents of the Gold Coast our team is always ready and willing to help our customers make the most of their holiday, whatever the season.
Book your car hire Gold Coast on Christmas holiday with car hire surfers paradise Lewis Auto Hire and make this Christmas one the family will never forget.
Call 07 5572 4508 now or check out our rates online. Whatever you do be sure to book ahead with plenty of time.