Car Rental Excess Reduction Insurance – Is It Worth It?
By

lewis

On

27 Mar | '2018
Car Rental Excess Reduction Insurance – Is It Worth It?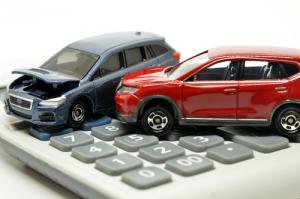 Planning a holiday to the Gold Coast? Then you've no doubt been preparing for it for a while, creating a budget and planning an itinerary with a lot of excitement. You'll likely need to arrange for car hire that can be picked up from the Gold Coast Airport on arrival and dropped off on the day you depart. However, while you were looking for the best car hire deals, you've probably come across mentions of Car Rental Excess Reduction Insurance. It might seem like an unnecessary complicated and expensive cost – but it's one you don't want to do without.
Keep reading to find out how to make this component of your Holiday Insurance work for you, without it putting strain on your holiday budget.
What is car rental excess?
When you hire a car, you can expect to be charged a daily fee that includes airport parking fees, GST and insurance – if you opt for it. This insurance (like standard motor vehicle insurance) will have an excess. It means that if the car sustains damage up to and including a certain amount, you'll be liable for the cost.
Generally speaking, the higher your daily rental rate is, the lower your excess is. Many customers opt for a lower daily rate and a higher excess, perceiving it to be the cheaper option, but many car hire companies can charge into the thousands in excess. In the event of damage to the car, you'd have no choice but to hand over your money and hope to be reimbursed at a later stage – and that's only if the accident involved another driver.
This is where Rental Excess Reduction Insurance comes in. It's a fee attached to your daily rate that will cover some of excess payment should you damage the car. You might hear it referred to as a Collision Damage Waiver or LDE (Loss and Damage Excess).
Does my travel insurance or credit card insurance cover car hire excess?
Unfortunately, it doesn't.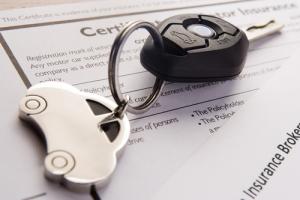 You don't have to look far to find stories about customers being slapped with unexpected fees after returning a hired car. In many of these cases the person wasn't adequately insured and their car hire company failed to bring it to their attention – urging them to reduce the excess amount or waive it completely. Others assumed their credit card company or travel insurer would foot the bill only to be presented with a nasty surprise later.
This is exactly what happened to professional rugby player James Usher, who visited Australia last year to play a Rugby League International game. When hiring a car from a well-known local rental company, he paid an additional fee, thinking it would cover the excess in case of an accident. On returning the car minor damage was found, and to his shock he discovered he was expected to pay an additional $4400 in excess.
The insurance product he had purchased failed to reduce his excess to zero, instead offering a refund. He was also told that a failure to make the full payment would have a negative impact on his credit history and he would be handed over to a debt collector.
According to research by local consumer advocate group CHOICE, it's estimated that almost half of all travellers have an inadequate understanding of the terms and conditions of the insurance services they purchase. In fact, this seems to happen frequently with car rental companies – which top their list when it comes to complaints and responses.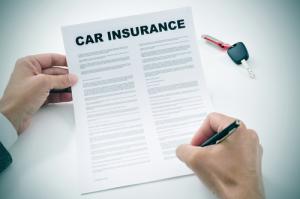 How can I be prepared?
Insurance to reduce car rental excess is definitely important, but it's not a situation where the cheapest deal is necessarily the best. Car hire companies promising rock bottom rates often end up compensating with a high excess reduction or waiver fee – at your expense. It's important to remember that the amount you pay to reduce your excess won't completely cover you for a single vehicle accident, and that in most cases, a standard excess will still apply.
We believe in doing things differently
At Lewis Auto Hire, we understand all too well that car hire companies often operate without transparency, so we pride ourselves on ensuring all our Rental Excess Reduction Insurance pricing and offering is crystal clear from the moment you contact us. When you use us for your Gold Coast car hire, you can expect the following:
A standard waiver of $3,750 across all vehicles, including our mini buses
Car Rental Excess Reduction Insurance for just $5 extra a day, reducing your waiver to $650 for standard vehicles or $990 for minibuses
If you don't want to spend a cent on excess in the event of an accident, we'd strongly recommend you seek out additional insurance for comprehensive coverage. It's also worth your time to also get domestic travel insurance and to carefully check if your credit card insurance covers you. Better safe than sorry, and knowing you've covered all your bases will allow you to enjoy your break in peace.
Still not sure? Contact us for an in-depth and comprehensive information about rental excess reduction.
Related Tag: Car Hire Gold Coast