Gold Coast Accommodation Recommendations From the Experts
By

lewis

On

24 Nov | '2017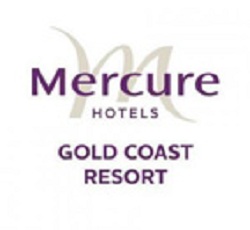 Gold Coast Accommodation Recommendations From the Experts
The right Gold Coast accommodation can make or break your holiday. The area has an incredible range of sights and activities to do, which is why hiring a car is one of the best ways to get the most out of your Gold Coast Holiday. When you choose Lewis Auto Hire for your Coolangatta airport transfers or car hire, we'll do our utmost to ensure your holiday is a memorable and relaxing one.
It's no surprise that we frequently get asked by visitors seeking an authentic experience of the Gold Coast for accommodation ideas that go beyond the usual hotel chains. Our family run business has lived and worked in the area for decades and received feedback from dozens of repeat clients on hidden gems in the area, which we're more than happy to share!
Here are three great places to stay on the Gold Coast that we think are perfect for those looking for a Gold Coast holiday you won't forget:
1. Mercure Gold Coast Resort – Carrara, Gold Coast
With close to 300 rooms set amidst the lush Palm Meadows Golf Course, the Mercure Resort is a great place to stay whether you're looking for a family or couple's breakaway. If you choose to spend your time at the resort you can take advantage of the beautiful gardens, the incredible golf course, and stunning pool. Each room has a pool view from the balcony or patio, or you can relax at the poolside bar or restaurant. Plus 24-hour room service which will ensure that you're always within reach of refreshments.
If you love golf you'll be happy to know that five of the Gold Coast's best golf courses are 10 minutes or less away from the resort, which makes it a great choice if you love spending your holiday perfecting your handicap. If you are planning to make the most out of a golf vacation, a rental car will give you a hassle-free way of getting to each golf course. You can also hop in your rental car and spend a day at one of the many local theme parks, which include Dreamworld, Warner Bros Movie World, Wet 'n Wild or Sea World.
2. The Village at Burleigh – Burleigh Heads
If luxury beachside accommodation is more up your alley, then The Village at Burleigh is the perfect spot for you. Enjoy the privacy of staying in a self-contained apartment, while still having access to the village's swimming pools, heated spas, BBQ areas and restaurants. The obvious attraction here is being just metres away from the beach, which is patrolled by lifeguards for your peace of mind.
Another great activity is visiting the nearby Burleigh Heads National Park, where you can spend some time whale spotting. If you're interested in more earth-bound wildlife, the Currumbin Wildlife Sanctuary is home to koalas, crocodiles and kangaroos, and should be your first stop. If you want a more intimate experience with nature, try the David Fleays Wildlife Park, where you will have ample opportunity to encounter wildlife in a one on one setting.
3. Elite Holiday Homes – Broadbeach Waters

When you're looking to set your own itinerary while enjoying a group holiday, booking one of the many luxury homes on offer from Elite Family Homes is a great choice. It offers you enough variety to choose from, whether you're looking for a cosy self-catering apartment on the beach, or a home that can easily house your friends or extended family.
The unique benefit about these luxury homes is that they come with an Elite Concierge Service. If you're pressed for time, or overwhelmed by your options, you can have a local guide draft a suitable itinerary for your stay. You can even look forward to having them help with most of your holiday administration, from getting show and event tickets for you, to stocking your fridge with goodies prior to your arrival!
Whichever choice you opt for, Lewis Auto Hire is committed to ensuring that every transport-related moment of your holiday goes as smoothly as possible. If you are looking for an affordable and reliable airport transfer service to get you to and from your Gold Coast accommodation, we can assist. (It definitely helps that we are the official business partners of the Gold Coast Airport.)
If you would rather spend more time exploring the area, or even camping, we can also assist you with a minibus (with or without a driver) or caravan hire options. Keep in mind that all our rental options are highly competitive and cost effective, whether you're making a group booking or an individual one.
If you have no idea where to even begin planning your Gold Coast holiday, let alone where you'll stay and what you'll do there, we suggest starting by giving our team a call and letting them help. After all, we live here, and love talking about all the wonders that the Gold Coast has to offer.
Once you've finalised your plans, you can call us again on 07 5572 4508 (you won't get put through to a call centre, we promise) to book your car hire option, or visit our website and send us a message so that we can call you back.