Gold Coast Family Car Rentals – Everything You Need to Know
By

lewis

On

28 Jun | '2017
Gold Coast Family Car Rentals – Everything You Need to Know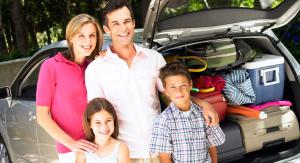 Travelling as a family can quickly turn into a stressful experience if you are stuck dealing with events resulting from service providers that do not understand or know how to meet the needs of a travelling family. At Lewis Auto Hire, we've made it our business to be one of the best Gold Coast family car rentals providers around, which means we understand what a travelling family needs when they come to our beautiful part of the country for some rest and relaxation.
Many vacationing families choose to fly to the Gold Coast, which means that they often turn to car rental companies to provide them with safe, affordable and quality car rental options. To help ensure that you make the best choice for your next car rental Gold Coast company, we've put together a list of considerations you need to consider when you want to hire a car on the Gold Coast.
The legal requirements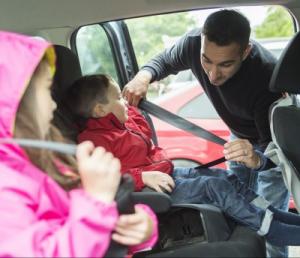 Not many people travelling with small childrenrealise that when they visit the Gold Coast, they must comply with Queensland law regarding child restraints in motor vehicles. In short, the law states that when driving with children seven years and younger, you must ensure that they are restrained properly using a fastened and adjustable Australian Standards (AS) approved child restraint.
This means that if you are renting a car, be sure that the company can provide you with a standards-compliant restraint that carries the AS sticker, denoting that it has been tested and approved as compliant. The penalties for not complying to the law, can result in a hefty fine, and demerit points on your license.
Keep in mind that because of these regulations, if you wish to bring your own car seat or restraint with you, it might not be legal in Queensland, even if it might be acceptable in your State of origin.
Rather avoid the risk altogether and use a car rental company that can guarantee that their child seats, along with every other aspect of their vehicles, are complaint with local and national laws and standards.
The hidden costs
When you're travelling with your family, you also need to be aware that some car rental companies can and do charge more for extra features, which might not always show up on your original quotation.
When you are renting a car, be sure to ask the company what items are not included on their quotes, or alternatively, just look for a car rental company that will quote you the actual price, with no hidden costs, a company like us.
Car size
When you are travelling as a family, and are looking to rent a car at your holiday destination, it's important to remember to hire a car that will be big enough to accommodate all the members of the family, but also have enough space to store everyone's luggage. You might think that you're saving money by renting a smaller car, but you can end up paying for it in terms of sheer frustration, or having to deal with transport costs when you rent two or more additional vehicles.
Instead, choose a car rental company that can provide you with excellent mini vans equipped to easily transport 10 to 14 people, which means you can stop worrying about keeping track of multiple groups, and enjoy the wonders of the Gold Coast together.
Reliability
The last thing you want while on vacation, is for your hired car to give you trouble of any kind, and that includes dealing with dirty interiors. At Lewis Auto Hire, we guarantee that no matter the car you're renting from us, it will be fully serviced, clean and offer you nothing but reliable service.
Safety and insurance
Speaking of reliable cars, when you're renting a car, you should also make sure that the rental company can guarantee that their cars are fully insured, and comply to all State and Federal safety laws and regulations. At Lewis Auto Hire, we pride ourselves on being able to guarantee the quality of each and every vehicle in our fleet.
Customer service
In the event that you might need to contact your car rental company, make sure you use a company that won't leave you to the mercy of an offshore call centre, which may just leave you more frustrated than before you phoned. At Lewis Auto Hire, we believe in providing personalised service to each and every one of our clients. So, go ahead, make that call.
Your convenience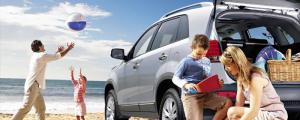 Remember that you're on holidays, and the last thing you want to do is have to deal with organising transport and wait around for it to arrive. If you're flying to the Gold Coast, Lewis Auto Hire will pick you up from the Gold Coast Airport, and get you to your car in a flash.
If you need any more information about hiring a car on the Gold Coast, or just want to talk to us about your options, don't hesitate to contact Lewis Auto Hire today. We can't wait to hear from you!