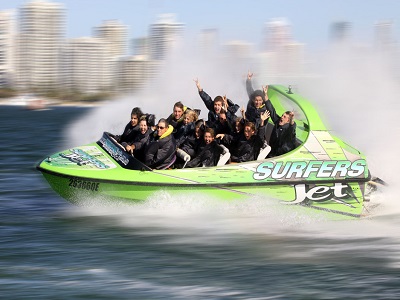 Affordability, Comfort, Convenience and Memories That Will Last a Lifetime. Your Next Sporting Trip Needs A Minivan
Travelling together in a Minivan is a surefire way to kick off an unforgettable adventure, provided you have a few things in place: a great playlist, plenty of tasty snacks, good company and of course, a comfortable ride. And while we can't help you with the first three things on that list, we can with the last.
A fully outfitted minivan is the perfect ingredient for a group trip and unlike the minivan rental of yesteryear, these days you can hire one that has all the creature comforts of its smaller car rental peers, and with more space than ever.
Minivan hire is fast becoming a popular choice with the sporting set, offering a cost effective way of carting around people, equipment and luggage without compromising on comfort. Here everyone can contribute towards the cost and travel in relative comfort together.
If you are part of a group that play sports together, have you considered combining a trip with a game or two? All you need to do is to touch down at the Gold Coast Airport, hop into your minibus rental and hit one of many recreational hotspots that the Gold Coast has to offer. Here are some of our recommendations…
FOR THE GOLF PLAYERS
With close to 1500 golf courses in Australia alone, you're spoilt for choice when it comes to choosing where to tee off. Add the exquisite beaches and scenery of the Gold Coast and you're in for a treat. Here are our top picks just a stone's throw away from Gold Coast Airport:
On A budget – The Lakeside Country Club offers a short, sweet 9-hole course. Bordered by Lake Coombabah and a nature reserve, kangaroos often wander onto the course to watch golfers play!
Affordable – Palmers Gold Coast Golf Club offers golfers a 6078 meter, 18-hole, championship golf course nestled in the woodlands and with electric golf carts at your disposal as you play.
Treat Yourself – With 36 holes, you could easily spend hours at the Coolangatta and Tweed Heads Golf Club. With great dining options and regular live entertainment; you'll never want to leave.
FOR THE SURFERS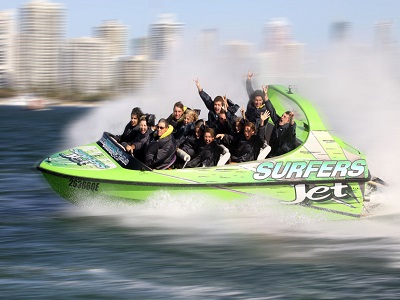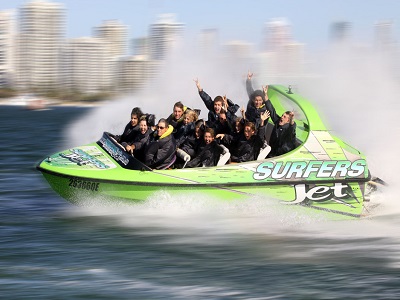 The Gold Coast is pretty much made up miles of perfect shoreline, so surfing will be a breeze at any beach you choose. If you want to take your surfing up a notch, direct your minibus rental and surfboards in the direction of the following locations:
Beginner Friendly – Surfers Paradise is a hit with tourists for a reason. You can't beat this beach, with its exposed break that creates consistent waves on most days of the year.
Suitable For All – The infamous Superbank (that stretches from Snapper Rocks through to Kirra Beach) produces waves for every level of surfing skill and with enough space to accommodate them all.
For Challenge Seekers – Narrowneck beach boasts an artificial reef, which was added to curb sand erosion. This beach can create tricky waves, so if you're a confident surfer, this one's for you!
FOR THE FOOTBALLERS
The Gold Coast is as football mad as the rest of Australia, and there are dozens of clubs in the area for all ages and genders. With League, Futsal and Masters Competitions held throughout the year, here are a few events worth attending as a participant or a spectator:
The Gold Coast Over 35 Association play throughout the year, with a preseason competition in January, followed by a Summer and Winter Competition. You can join casually without committing to a local membership.
The Robina Cit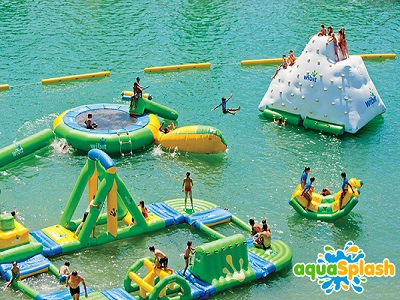 y Soccer Club offers women the chance to participate in football through a dedicated Women's Program that has three divisions and multiple teams for women, with real competitions and prizes.
The Gold Coast Futsal Association turns football as you know it on its head by making it a hand contact sport played indoors. Nominate a team to get involved in the games or join as single players.
Australia is an outdoors country, and our weather demands we get out and about and soak up as much sun as possible through sports and other activities. With an affordable minibus rental, you could create lifelong memories with friends and family doing just that!
If you're flying into the Gold Coast for your next group sporting trip, then take it from us: there are few more hassle-free and affordable ways to travel as a group with no restrictions on luggage and compromise of comfort. Than in a minivan from one of Australia's premiere car rental businesses at the Gold Coast Airport.
And when you choose Lewis Auto Hire for your minivan on the Gold Coast, you're putting your trust in a local, family owned business who offer competitive prices and high levels of customer service as our primary goal.